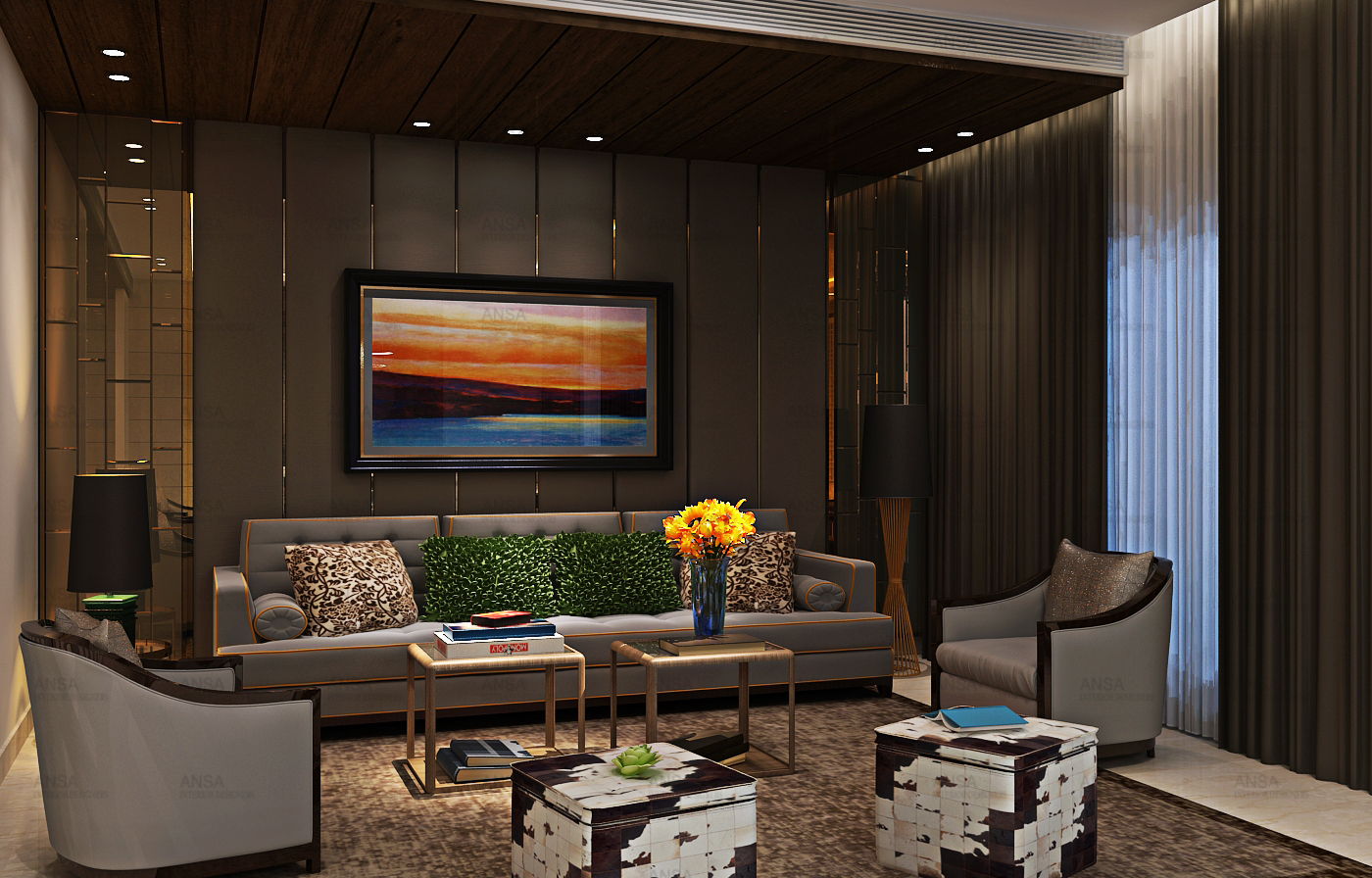 Nothing is more seductive than entering a luxury home interior where fine furnishings and lavish backgrounds set the tone and reflections of luxury home interiors. The first thing most important is choosing a location. If you like golf, check for golf link properties on the outskirts of Delhi. And if you like natural beauty, check properties on Sohna road where you can get a vision of Aravali. Depending on your taste, make this home your fantasy world; a place to rejuvenate and relax.
Adding features that call on you to indulge, is a reasonable reason to go on your holiday. Be open to the concept of "nothing is more", and unleash your imagination.
The landscaped gardens with cabana furniture, on open-air grill and bar. A touch of wrought iron mach ans and some stone sculptures with a water body will make it a place to spend a perfect evening or an early morning breakfast with family and friends. You can think of adding a hookah corner or a canopy with the hammock for reading a book.
Large floor to the ceiling windows overlooking exterior views from the bedroom. Spend on bathrooms. Bathrooms with radiant heated floors for winters and air-conditioned for summers. Bathrooms are ideal for chemotherapy, installing bathtubs with chemotherapy options are an ultimate relaxation. The new bath range Chemotherapy allows an individual to be immersed in a warm, ultra-deep bath and, with the touch of a button, enhance the bathing environment to include a full spectrum of dramatic color – from soothing to stimulating.
A steam shower and experience the indulgent warmth of steam. Let your body relax and purify itself in the rich moisture. Relieve muscle tension and joint fatigue. Reduce stress and cleanse skin impurities Saunas have long has seen as luxury home interior items that can only found in expensive fitness and health clubs but in recent years there has been a growing trend that has seen.
The numbers of such products increase in bathrooms all across the world. How about swimming into a bar in your private swimming pool. A pool table room with a serving counter for snacks, an idea for a small friendly game with your loved ones.
The interior designing take care of enough lighting, especially centralized for the table. If you are fond of movies and music, a "media room" or "home theater" filled with top-of-the-line equipment-a large flat screen 3-D TV or a projector, stereophonic speakers, easy chairs galore-should be included in your plans. Ah! A great place to watch cricket matches. One line with books and speakers for playing soft music to concentration & one with plenty of light.
Whatever you do, keep it simple. This is your holiday home. You don't want to spend time giving instructions on cleaning this and that.
Ansa Interior prefer the more contemporary version of Luxurious Interior Designs.
That opt for quiet warm neutral color themes, less pompous and more elegant; a luxury home interior that provides style with comfort and calms to your mind and body.