1. The Integrated Refrigerator is camouflag in the cabinetry to give a neat look.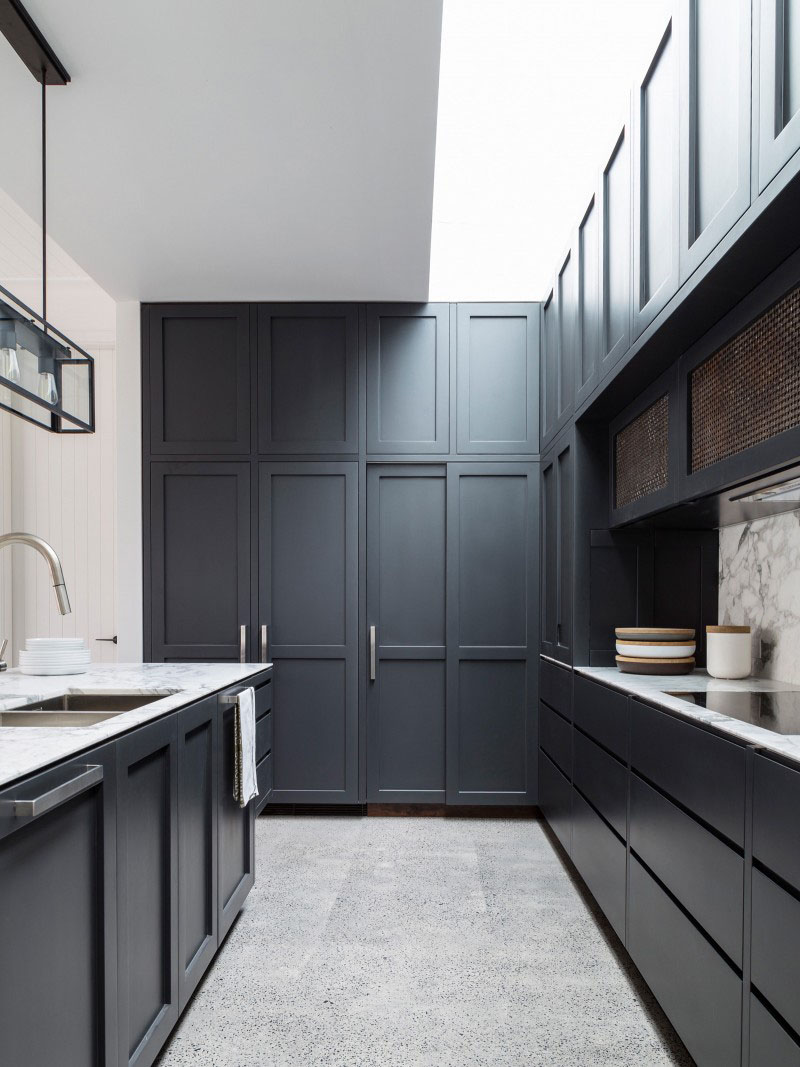 2. The absence of a stand alone Refrigerator makes this kitchen feel larger and brighter. The heterogeneity of black and wood becomes the limelight of the design.
3. The look in this kitchen is industrial modern blend , takes courage to explore and create an independent style of decor. Black in all cases hides any extra lines.
4. The Kitchen Style in neutral tone styled with a difference with pep up yellow light is minimalist elegant.
5. The natural surrounding into the kitchen with lateral thinking is stunning but has sanitizing effect.